The second day in Troja – gold to Hradílek, World Cup trophy to Ježek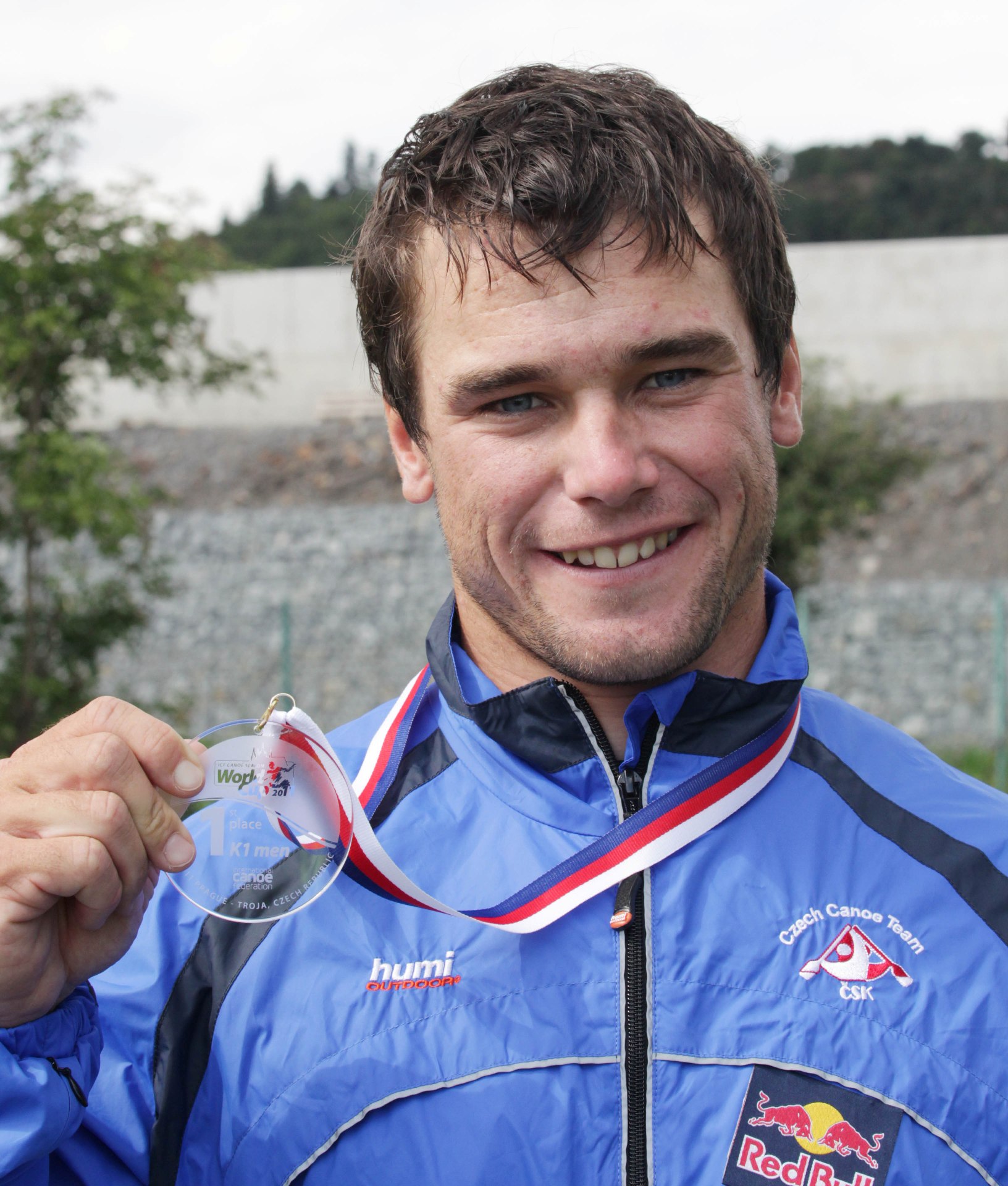 The second day of the Canoe Slalom World Cup in Troja was enriched by the gold run of the kayaker Vavřinec Hradílek. To mention other really successful Czech canoeists: Kateřina Hošková gained the silver medal, albeit down fourth, Stanislav Ježek's place attached him the over-all victory in this year World Cup as this is the last race of the whole serie.
In sum, there were three finals today. Alexander Slafkovsky (SVK) won in the C1M (canoe single men) category. Denis Chanut Gargaud (FRA) earned the silver medal and David Florence (GBR)the bronze one, followed by the above mentioned Stanislav Ježek.
Rosalyn Lawrence (AUS) can celebrate the victory in the C1W (canoe single women) category. This meant also gaining the World Cup serie trophy. Czech canoeist Kateřina Hošková (CZE) was second, and Caroline Loir from France was the third fastest woman single canoeist.
The last final, K1M (kayak single men), was really tight, having the final winner Vavřinec Hradílek (CZE), who was for only 5 hundreths of a second faster than the current world champion Danielem Molmentim (ITA). Peter Kauzer from Slovenia earned the bronze medal as well as the this year World Cup trophy. Czech Luboš Hilgert crossed the finish line with the fourth fastest time.
The detailed official results can be found here.
Nonetheless, the programme of the races is not over. All fans of canoeing can look forward for seeing the semifinal and final of the double canoes men (C2M) and women kayak (K1W) tomorrow. Czech fans are welcome to support our prospects of winning especially in the K1W. Besides the olympic winner Štěpánka Hilgertová, we can hope for a good run of the heats winner Irena Pavelková, or another Czech representative Kateřina Kudějová.