New discipline - Slalom Cross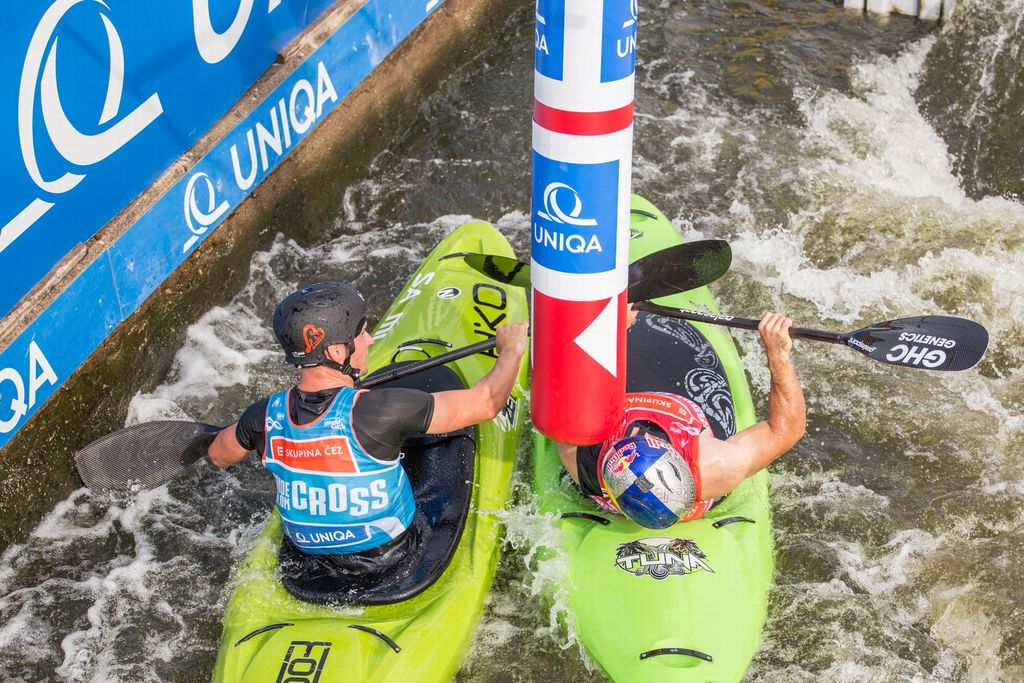 The new discipline in this year Canoe World Cup schedule is Kayak Cross. For the first time it was presented in the Czech Republic with an ample participation of the Czech kayakers.
Eight heats in the men category and four in the women with four kayakers in each heat from which best two makes it to the next heat and this way further best four go to the finals. The four boats start from a ramp over the channel and follow the course with several downstream and upstream gates which are signed with the "gate line" that sets the direction to pass it. During the course a kayak roll must be performed in a marked zone.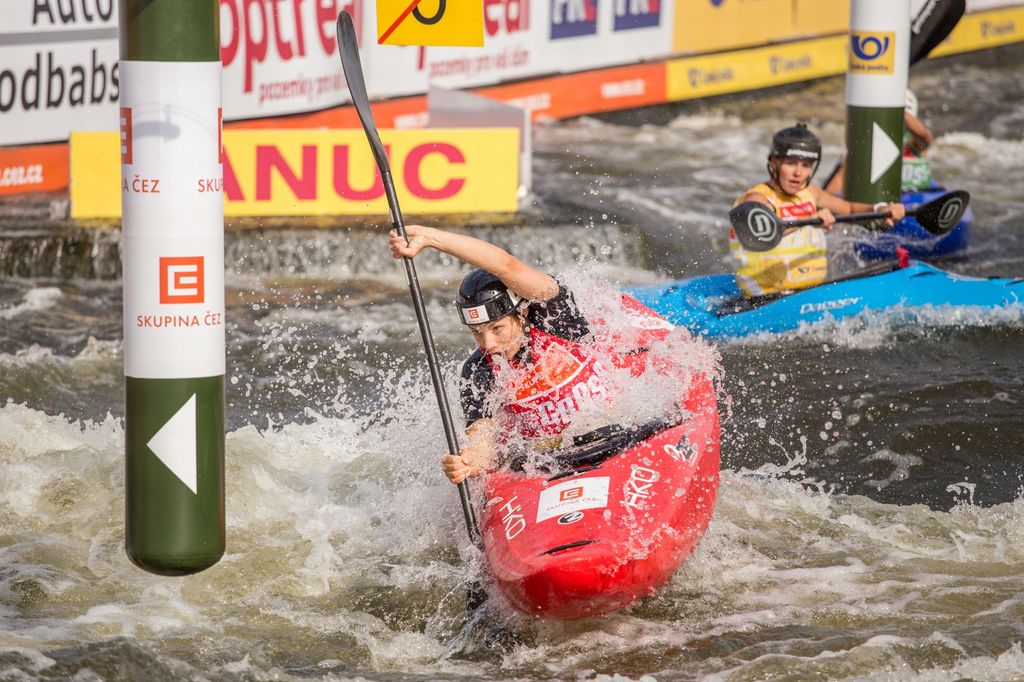 German Hannes Aigner was the winner of men Slalom cross in Prague beating Tren Long (USA), Pedro Da Silva (BRA) and Michael Tayler (CAN) in the finals. "It was very intense. I'm happy that no one got hurt. We had a good start and I was lucky to be the leader of the group. I really like this new discipline, I think it's a good idea and maybe one day it will be a new olympic sport," said Aigner.
Furhest from the Czechs were Vavrinec Hradilek and Vit Prindis who finished in the semifinals.
Women category was dominated by Veronika Vojtova (CZE), second finished Martina Wegman (NED), third was Ana Satila (BRA) and fourth Kate Eckhardt (AUS).
Complete results here: http://www.canoeicf.com/canoe-slalom-world-cup-4/prague-2016-results