Jessica Fox lost the finals of K1W, Funk as leader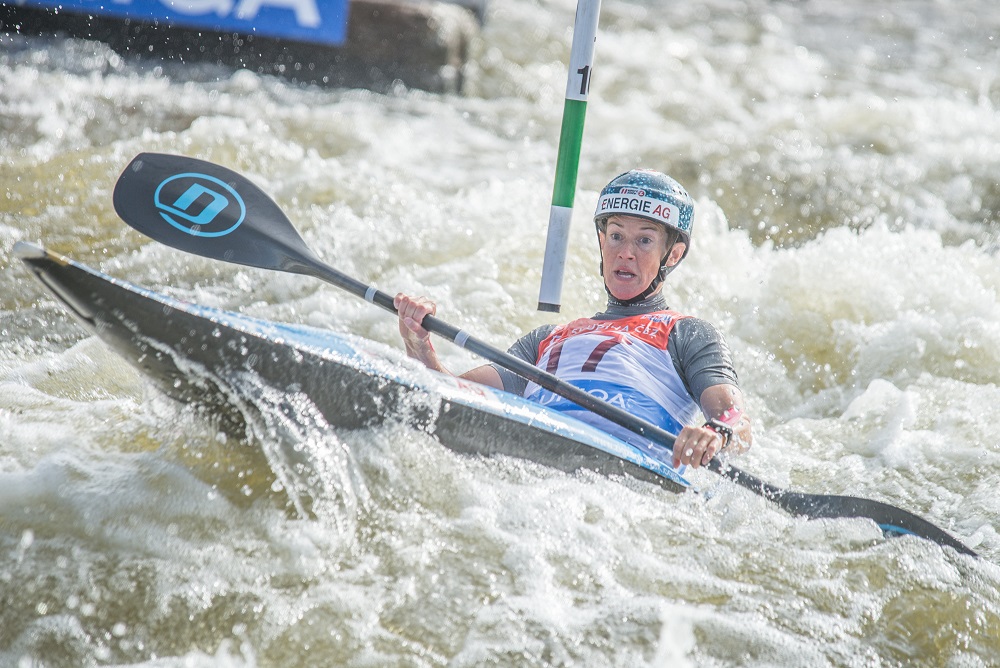 Sunday competition day of K1W and C2M started with semifinals rounds. First to taste the course were women kayakers and the best ten from the semifinals qualified to the finals.
First to set a very good time to beat for qualifying to the finals was Estelle Mangin and her clear ride of 109,14s. The one to follow Marta Martinez beated the time right after with 108,0. Ranking in the first place changed after review of Ricarda Funk who was originally penalized with 6s but at the end 4s were erased which shifted her to the first place after the semifinals. In the middle of the semifinals rides the wind started to grow stronger but the performance was not endangered.
Jana Dukatova from Slovakia and three-time overall winner of the World Cup performed a very good technical run but the time lead to the 6th place only which at the end was enough to qualify. Out of 24 gates the most penalized was downstream gate number 15 which caused penalization to many kayakers. Current World Champion Katerina Kudejova qualified from the 8th place with a 4s penalization. The winner of C1W from yesterday Jessica Fox had troubles on gate number 10 and was losing on split times from that, followed by penalization on gates 15 and 18 she finished at 17th place. The winner of the qualification Marie-Zelia Lafont did not manage to repeat her qualification ride and finished 23rd without chances for the final.