Penalization show in K1 women finals
Final runs of K1 women with ten kaykers in the startlist was full of penalizations for touching the gates. The only to perform the clear ride was Veronika Vojtkova nevertheless her ride was slow and did not ensure victory but lead to fourth place only. Gate number 15 was cursed from the semifinals and caused troubles in the finals as well.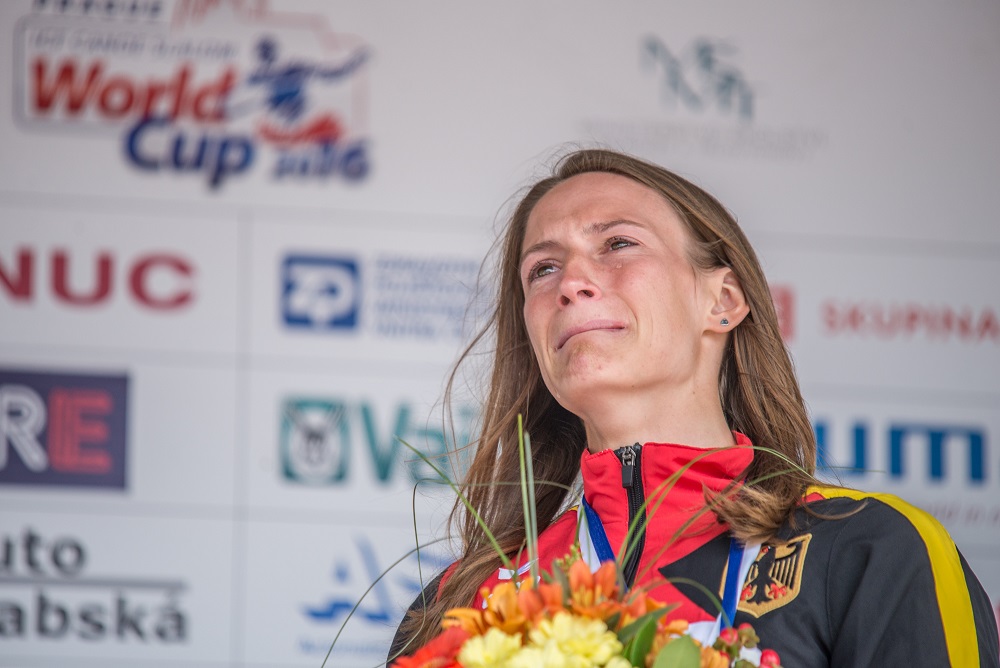 Veronika Vojtková was losing after the first split time to Jana Dukátová who started first and was additionally penalized with 50s for the penultimate gate. Vojtokva then did not go neatly through gate 19 and had to paddle back. Right after started Katerina Kudejova who got penalization at gate number 1 already, then missed gate number 13 and had to paddle up stream as well. Czech women did not repeat yesterday`s domination of the Czech men kayakers who finished at first four places.
Brazilian Ana Satila took the lead with 4s penalization but otherwise good-looking ride. French Estelle Mangin was pushing very tight to the gates and made a huge mistake at gate 19 when she had to paddle around. Eva Tercelj moved Vojtova to third place and ranked second even with 6s penalization. Karolina Galuskova, last from the Czech trio got 50 s penalization at gate number 7 and together with 6 other touches she was out of the podium at last place in the finals. Ricarda Funk from Germany won even with 6s penalization. For her it was a very emotional moment at the podium because the coach of the German representation tragically died in the car crash in Rio Olympics. Second was Ana Satila 2,16s behind and third Eva Tercelj 2,78s behind the winner.
Veronika Vojtová commented on her result: "This is my best result in the World Cup and I have not really processed it yet. I was surprised to make it to the finals anyway because with two touches from the semifinals I would not expect it. The recovery time between the runs was very short and I was out of energy in the finals. Even with the fourth place from the K1W it was an amazing week for me. I won yesterday`s Slalom cross and an exhibition on Tuesday."
Complete results here: http://www.canoeicf.com/canoe-slalom-world-cup-4/prague-2016-results