10 reasons why not to miss the ICF World Cup in Prague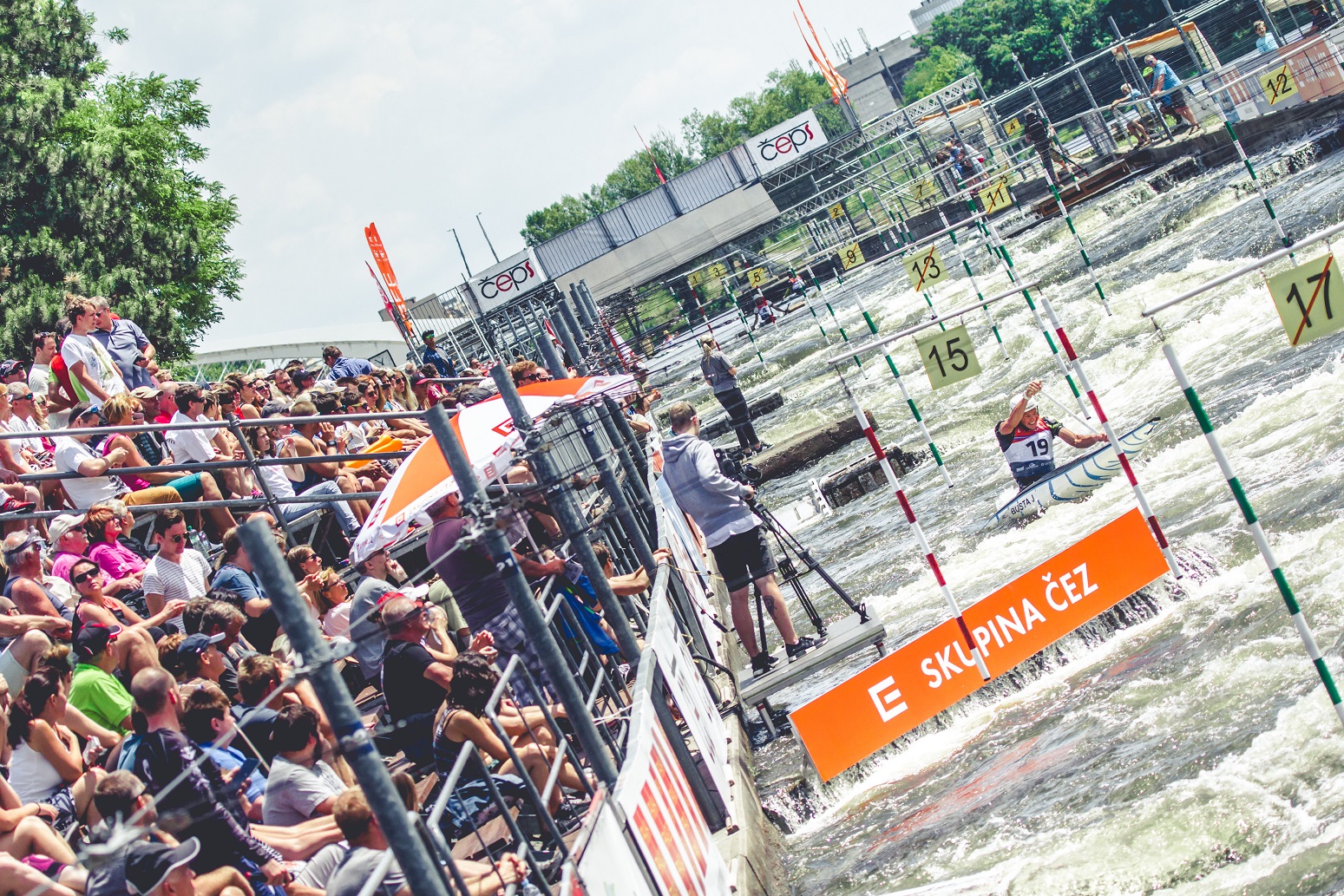 Already the next weekend will welcome the best canoeists in the world at the artificial canoe slalom course in Prague – Troja. Why not to miss this famous sport event? You can find some of the ten reasons in the article.
1. In the history, it is the fifteenth canoe slalom world cup in Prague. But the next year it will have a break. Prague will host the European Championships – it means that it wil be without the non- European stars.
2. Watch out! Maybe it is one of the last opportunities to see the legend of this sport Štěpánka Hilgertová in competition. The paddling grandma is already 49 and thinking about the end of her career.
3. And then come straight for the autograph – we are preparing the autograph session of the stars.
4. Paddleride – already on Monday 12 June – no doubt, it is one of the most impressive experiences you can get in Prague – right from the Vltava River.
5. Meet the fresh European medallist from Tacen. Will Jiri Prskavec defend his victory for the third time in a row?
6. Have you tried paddleboard or skimboarding? So you get the chance.
7. Move your vocal cords and use them in favour of our competitors. They praise the atmosphere in Troja and it helps them to win.
8. Wake your national pride up! If you need motivation to your life or work, you will find it here.
9. Spend your time on the fresh air near water and enjoy the time with the bands on the stage and around the area.
10. Do not miss it! Do not miss the moments when the future Olympic medallists are born.