The youngest dominated 5th edition of ČEZ Prague Riverside Cross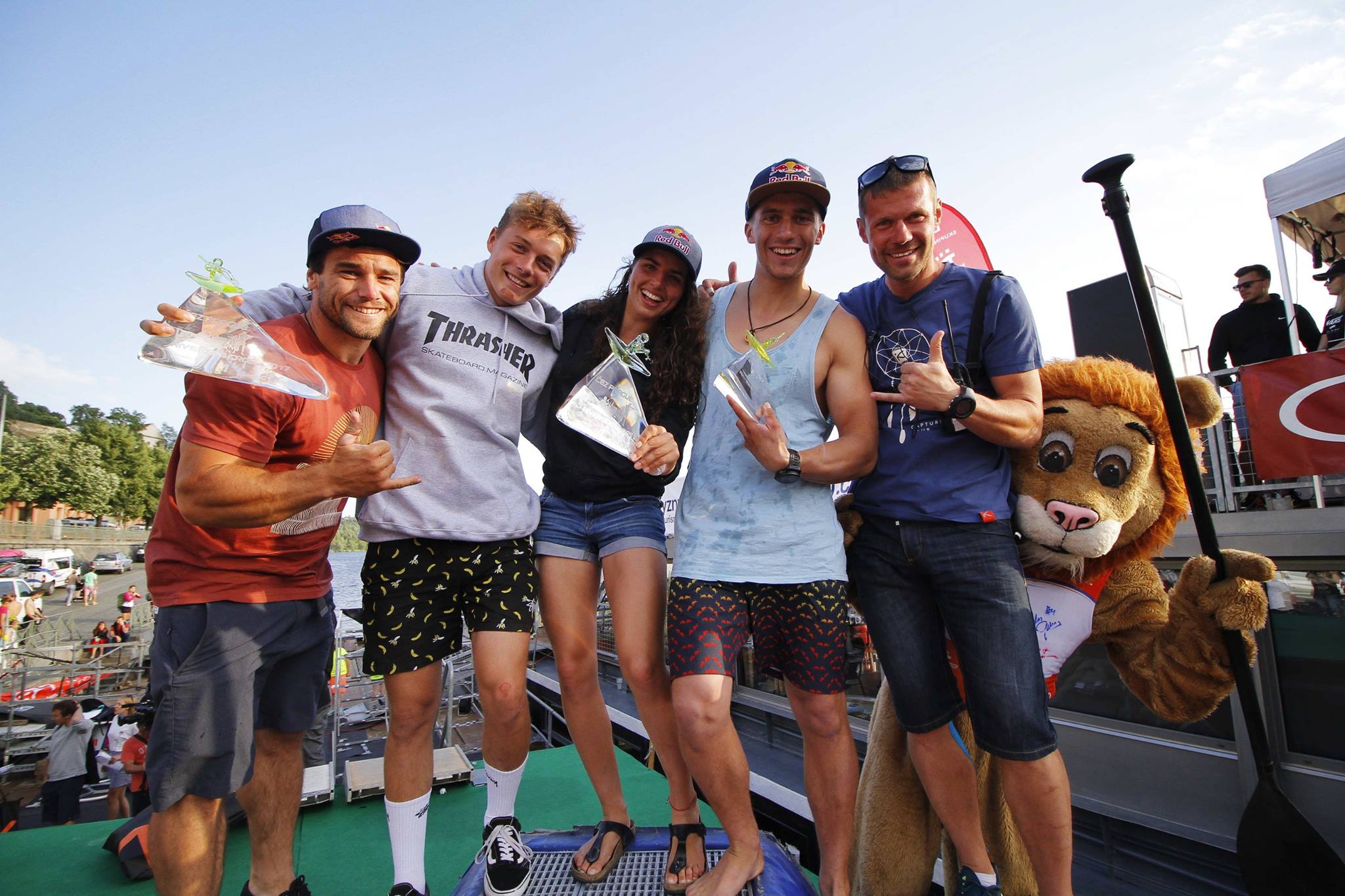 Unique sport event ČEZ Prague Riverside Cross came again to Rašínovo nábřeží in Prague where the first World Cup of this season is taking place by the end of this weekend. Sunny weather attracted many fans that came to support the best canoeist and kayakers of today who competed in unusual combination of canoe slalom and biathlon shooting from laser guns.
The afternoon race started by individual races of all the 32 competitors in 3 categories – C1M, K1M and K1W. After that they were divided by their results and continued competing in head to head system. As in previous years, eight athletes from various disciplines competed in VIP category. Finally it was snowboarder Michal Novotný who dominated this category.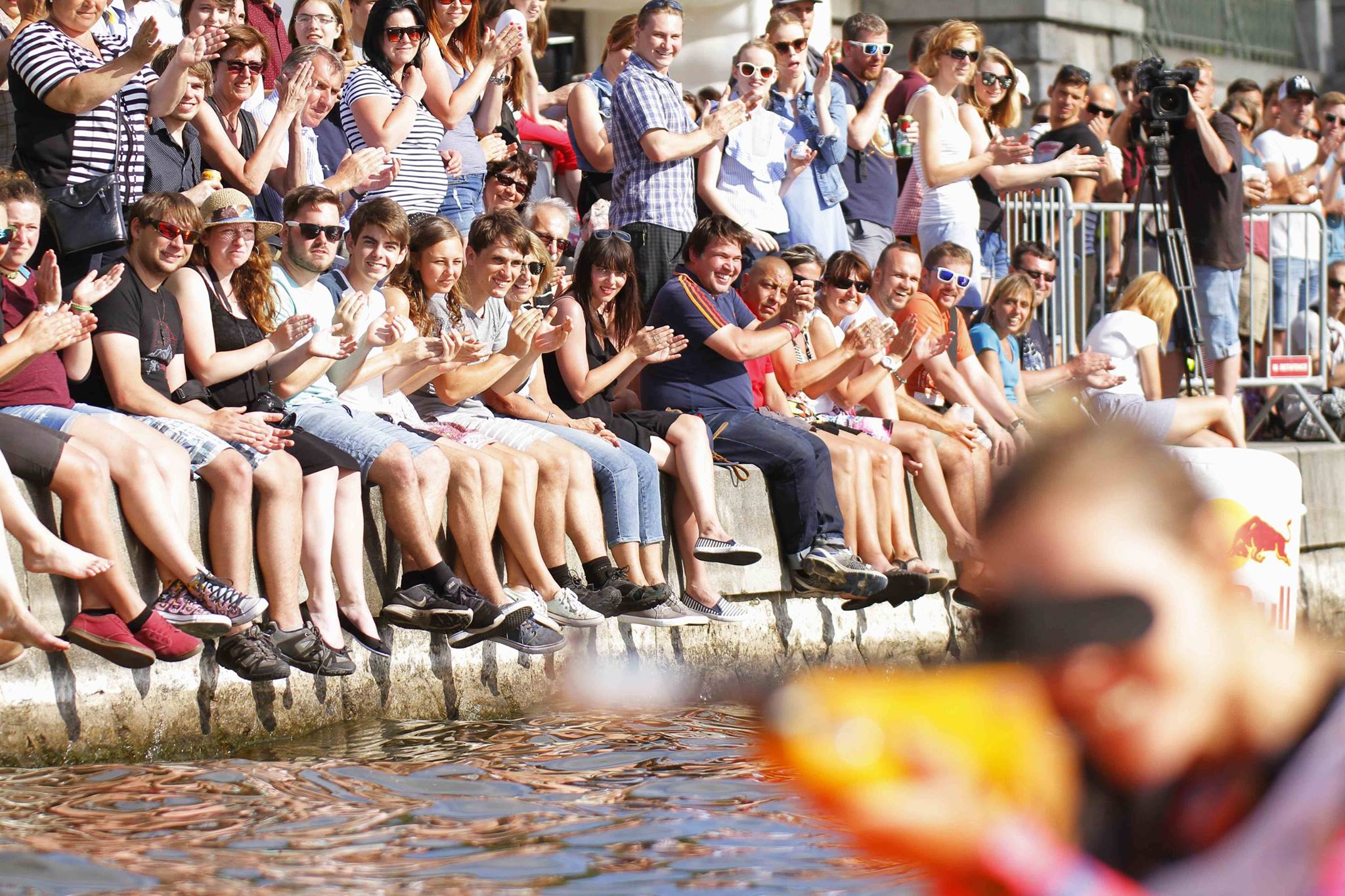 "It was great but a bit unfair also because we didn't shoot in the final run. I do kayaking sometimes, so that's why it was easier for me," Novotný said.
Second place reached pentathlete Jan Kuf. "I enjoyed it very much. Many people came, there was a great atmosphere. If it is possible, I'll definitely come again next year," Kuf commended the race.
Eva Samková , Olympic champion in snowboardcross, was another celebrity who came to Náplavka.
"I didn't make it last year because of injury so I'm glad that I could compete this year. Riverside Cross is an amazing event, there's great bunch of people," Samková added.
Big fight took place in category K1. Vít Přindiš wanted to defend last year's victory but he was finally beaten by Slovak Jakub Grigar.
"I really like that we can meet also beyond the races. There's always awesome atmosphere, we all enjoy the time together," Grigar said. "But also we kind of prepare for the World Cup. Prague is my favourite channel and I love racing here," finalist of the last year's Olympic Games enclosed.
"I'm not satisfied with shooting, I did better in last years," said Přindiš. "Anyway, it was a fantastic event and I'm looking forward to the World Cup this weekend. It's the most important and also the prettiest race of the year for me," he smiled.
In C1 race the youngest canoeist Matyáš Lhota stood out. "It was my premiere at Riverside and I didn't know what to expect, especially when I saw the pad," he laughed. "Náplavka was full of people who created awesome background so I enjoyed it really much," he added.
Lhota was the one who managed to defeat Michal Jáně in final run.
"I need to practise the shooting, I'm not so good at it," Jáně assessed his performance. "But the atmosphere was amazing. I hope that fans had a great time as I did," he enclosed.
The best woman in K1 category was Jessica Fox, Australian number one. "I really like this race and I always love coming to Prague. It's not just about the World Cup and Riverside Cross is one of the top events here," Fox said. "There's always fantastic atmosphere and we all enjoy it."
The first edition of this season's World Cup starts on Friday with qualifies and continues for whole weekend in Troja.