On Thursday, the ICF Canoe Slalom World Cup in Prague starts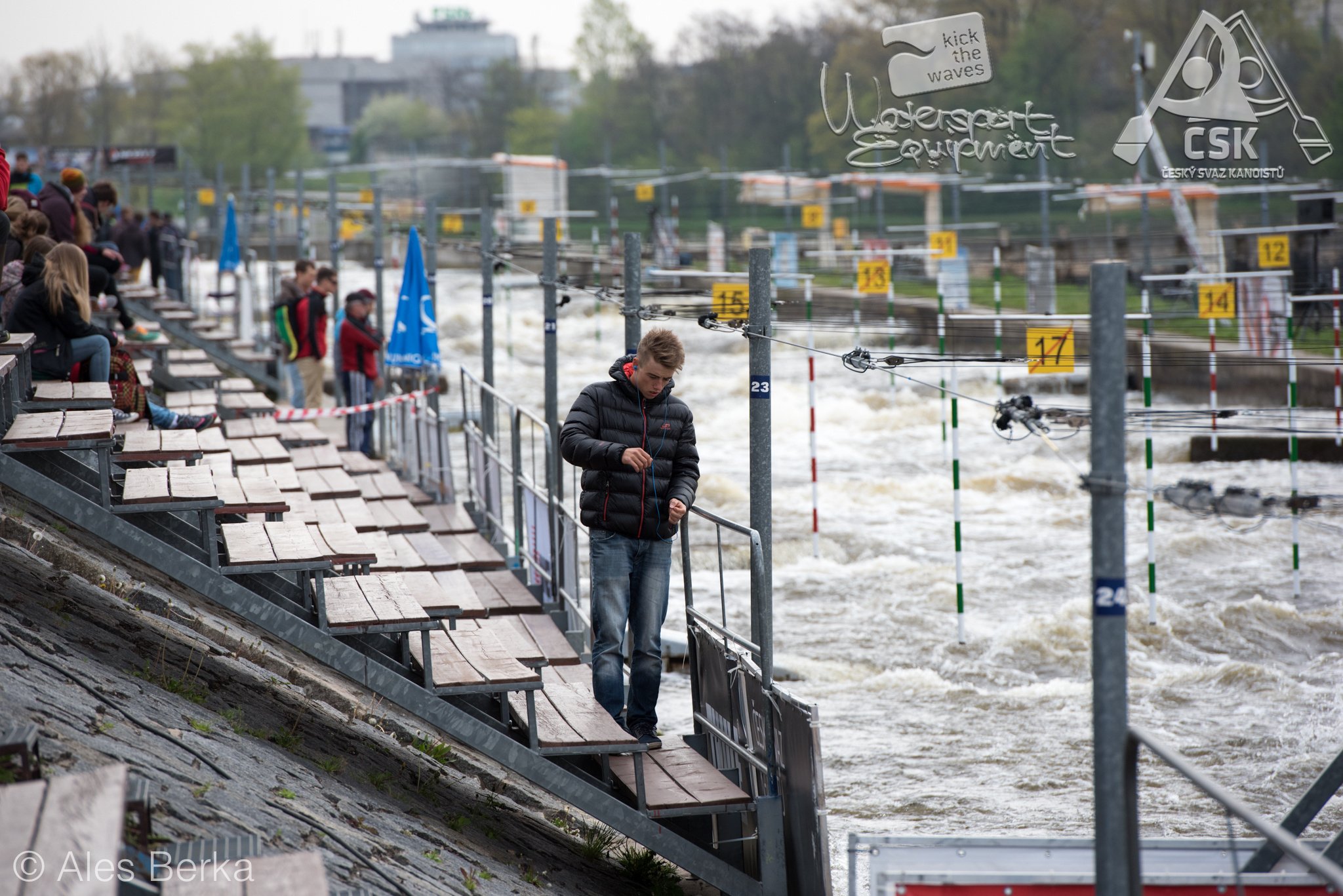 Are you ready? Already this Thursday (15 June), the first from the ICF Canoe Slalom World Cup series 2017 starts in Prague. For the first time in this year, the complete world class will perform at the artificial canoe slalom course in Troja. The event is held under the auspices of the Mayor of Prague Adriana Krnáčová who will welcome the participants from 36 countries. The Rio Olympic and European medallists will not be missing – Corinna Kuhnle of Austria or Alexander Slafkovský of Slovakia will compete too.
From Thursday to Sunday, over 300 competitors will fight for the eight medal sets. The world cup program will be very attractive also for the visitors and fans as except the classical events, they can watch the Extreme Canoe Slalom (CSLX) and the renewed C2 mix category. Without any doubts, one of the major stars of the event is the Australian Jessica Fox or the home favourite Jiří Prskavec. Selected icons will also participated in the press conference in Hotel Jalta on Thursday.
The unique atmosphere supported by the home crowd will help also the London silver medallist Vavřinec Hradilek, never aging Štěpánka Hilgertová, or the fourth man of the Olympics in Rio Vítězslav Gebas. The C2 category will have also Jonáš Kašpar and Marek Šidler who enjoy the support of fans every year.
"We prepared four large TV screens for the fans and enlarged tribunes which will enable the visitors to watch the progression of the whole performance. I hope that the rising attentions of the fans will continue also this year. We also prepared attractive accompanying program for them and we also tried to improve it comparing to the past years," said Jiří Rohan, the head of the organising committee in Prague.
The pre-program started on Monday with the traditional Paddleride on the Vltava River. On Tuesday, it continued with CEZ Prague Riverside Cross, the exhibition event on the Rašínovo nábřeží – Cargo Gallery with the bests of the bests. The start of classical events is in schedule from Friday morning.
Program: http://www.slalomtroja.cz/cz/informace-k-zavodu/program-zavodu
Tickets: http://www.ticketpro.cz/jnp/sport/vodni-sporty/2099648-canoe-slalom-world-cup.html
Official web: http://www.slalomtroja.cz/cz/