World Cup in Prague sets the high level. Press conference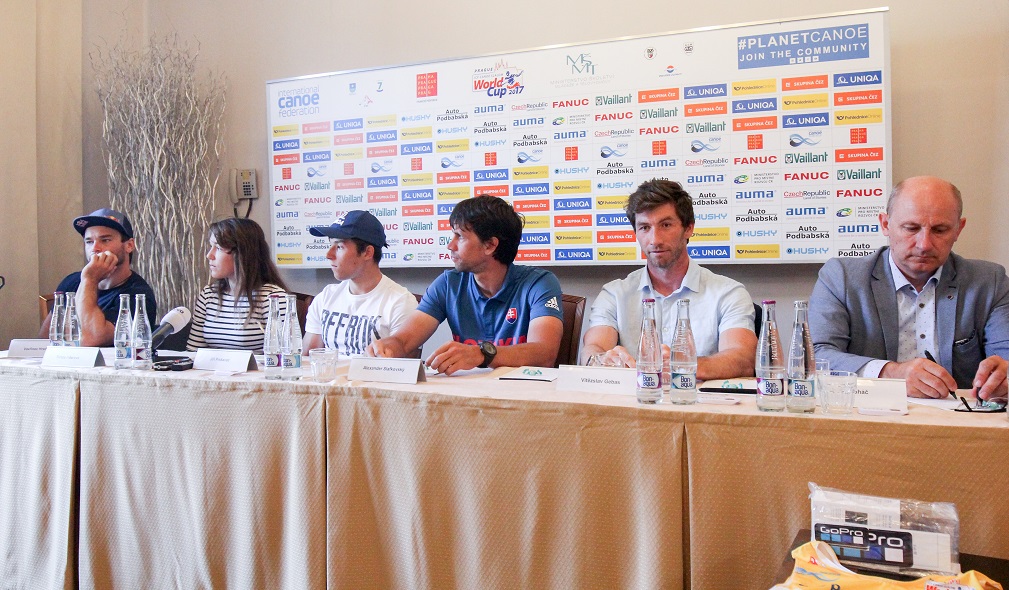 On Thursday 15 June, the official press conference of the first ICF Canoe Slalom World Cup this year started in the morning. The president of the Czech Canoe Union Jan Boháč was present as well as the president of the organising committee Jiří Rohan. From the competitors, Jiří Prskavec, Vavřinec Hradilek, Vítězslav Gebas with Tereza Fišerová and the Slovak canoeists Alexander Slafkovský took part.
"The World Cup in Prague is a key event for us. It is a result of the quality of not only the officials but also the competitors and coaches," started the president Jan Boháč. "But this year, the organisation is strongly affected by the political situation and the grants from the Ministry of Education, Youth and Sports, which affected all sports and events.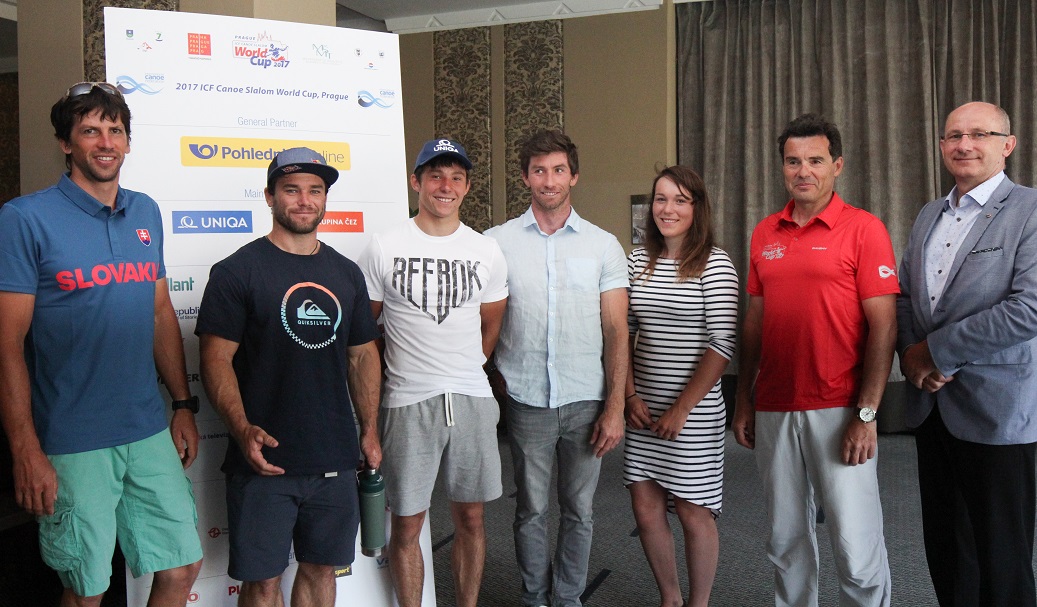 "After the successful Olympic Games in Rio, we asked for the subsidy for the World Cup but we gained less than was usual in the past, which is according to us incompatible with some rules," said Boháč.
The bigger financial problem is even in canoe sprint, which will have the World Championships in Račice in August. "Huge reductions were necessary as we received 4 million less than planned," added Boháč. "Despite this fact, we are not cared to organise events and we will manage it somehow. However, the approach of the Ministry is very disappointing, it is unprofessional and non-systematic," he ended up.
Also Jiří Rohan continued on this topic and added that the grant for the event is now half of the originally planned amount. "It is crucial money for us and we need to deal with it. I still hope that the Ministry will evaluate it and change the situation," Rohan said.
The first race of the ICF World Cup will be attended by 290 competitors from 35 countries. A new category of C2 mix has been introduced. However C2 men will not be one of the disciplines at the Tokyo 2020 Olympics. "This is why some participants are less enthusiastic this year and we have less boats in the competition," Rohan said. Finally, he thanked the main partners for events such as pohledniceonline.cz - Czech Post, UNIQA, CEZ Group and Prague.
The program has already started with the Thursday´s morning qualifications of the "extreme slalom cross," and it will continue with the Friday´s qualifications. It will culminate during weekend with the semi-final and final runs.
And what the competitors said at the press conference?
Tereza Fišerová: "Tacen was a key event for me and it helped me to move forward."
Vavřinec Hradilek: "I feel good; I have had a difficult physical preparation so I hope it will pay off somehow."
Vítězslav Gebas: "I have trained more than before the Olympic season last year and I want to sell it. The organisers showed a huge amount of hard work. Troja is the best event of the whole season."
Alexander Slafkovský: "Praha sets the bar very high and it has a great level. I am hoping for a good result."
Photo: Adam Svoboda