Great start. Morning qualifications for all Czech boats on Friday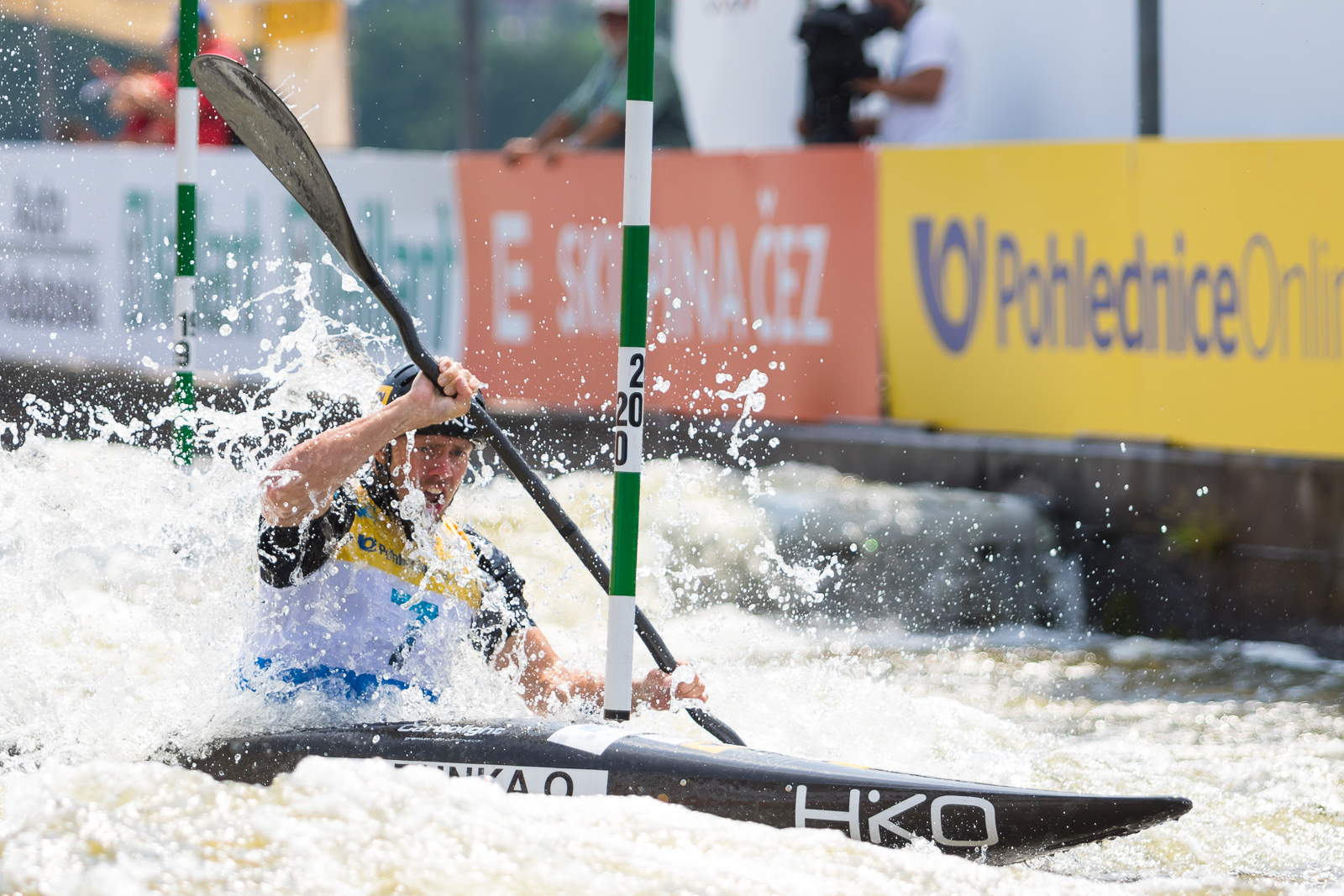 Traditionally, Friday started with the qualification rounds of the ICF Canoe Slalom World Cup in Prague. First in the waves of the artificial canoe slalom course in Prague – Troja were the C2 men with the three Czech teams: Kašpar - Šindler, Karlovský-Jáně, Koplík-Vrzáň. The first rounds were dominated by the performance of the first named Jonáš Kašpar with Marek Šindler, the Rio de Janeiro Olympic finalists who managed to get through the channel in fastest time of 93.92.
"We are glad. At the beginning, we said how we want to go and we managed it exactly that way. I had a good feeling from the flow," praised Jonáš Kašpar.
Clean and also the second fastest performance was managed by the Slovak representatives Tomáš Kučera with Jan Bátik. The third place and the clear qualification went to the French couple Gauthier Klauss and Matthieu Peche. However, the next two Czech crews will not miss the semi-final with the top ten boats: Tomáš Koplík with Jakub Vrzáň (5th place in qualification.) and Ondřej Karlovský with Jakub Jáně (7th place in Q).
After that, the C1 women category was in the schedule with the qualification winner (the same as the last year) Austrian competitor Nadine Weratsching (94.88). "My run was pretty good, I didn't touch and I knew when I do a combination from gate number five to ten, it will be good. The rest was just keen and really smooth. I love Prague; I think here is the best course in the world."
Second place went to the British competitor Mallory Franklin. Third place for the home colours Monika Jančová. Also the next two Czech hopes Eva Říhová and Tereza Fišerová managed it to the semi-final.
Also kayakers were not missing in morning session. Four Czechs included. All of them managed it easily to the semi-finals on Saturday. The Australian athlete Lucien Delfour flew through the channel in 77.73 ensuring the semi-final spot as the first. The second best performance was showed by Vavřinec Hradilek and Jiří Prskavec behind also with Vít Přindiš. Sixth place for Ondřej Tunka. All Czech kayakers broke the 80s barrier, and confirmed the Czech power on the water.
"I am satisfied despite the fact that the course is a bit easy. There are no difficulties. It was maybe also affected by the yesterday´s training on the where we were allowed to shoot the training rides," commented the fourth man Vít Přindiš.
Atmosphere in the finish was described also by Jiří Prskavec: "I am satisfied with the third place and I believe it could be even better in this course. The crowd was great even if there were not as many as we are used to from the final days. I hope that the fans will come on Saturday and Sunday and will help us to the finish."
Photo: Jan Homolka