Do you know Paddleride? Come and have fun on the water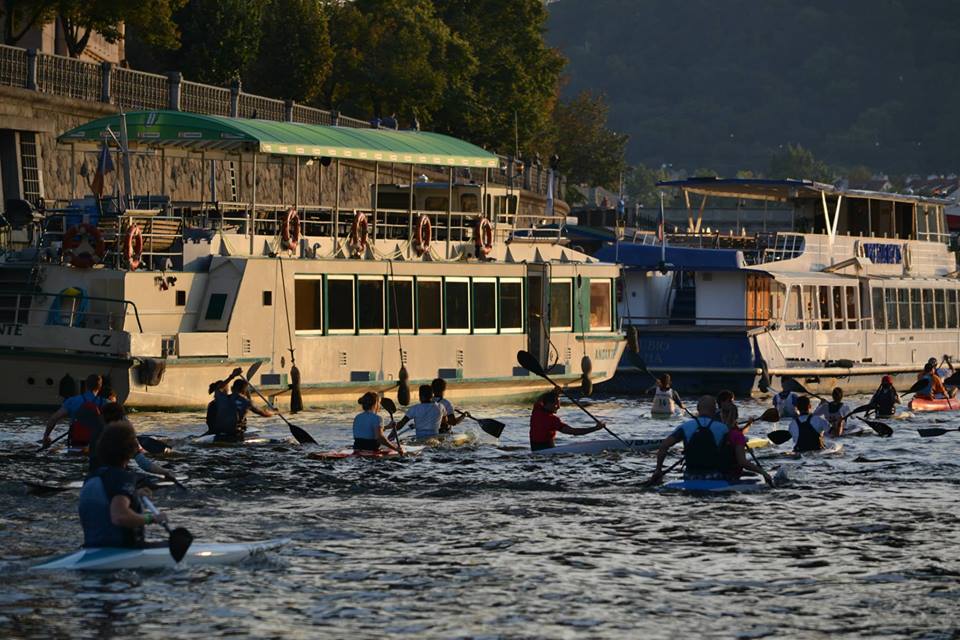 On Monday 28 May, come and join us in a special excursion through the center of Prague on a boat, kayak, canoe or paddle board!!! With Paddleride we start the full week of events before the European canoe slalom championships in Prague – Troja.
Place: Monday 28th MAY, Prague city center boat ride!!!
1) Start at 16:00 from the boathouse in Troja towards the city center. Boats collecting from 15:15!!!
2) At 17:00 we overcome Stvanice weir thru navigation lock.
3) We will follow the right bank of the Vltava River to the Charles Bridge.
4) Ride under the Judith arc close to the Charles bridge, than cross the river and paddle 300m up.
5) Leave the boats, start with transport of the boats back to boathouse and small afterparty (beer and some food included :-)
Important information:
Ride takes two hours of light paddling.
Don't forget to bring the start/training bib and LIFE JACKET, boat straps, money, camera and warm clothes (depends on the weather).
You can put all important belongings to boats or cars before Paddleride.
Transport back to the boathouse is prepared after the event for the boats and also for the people.
Come and join us!
Need a boat? Hire here.