Great sport and beautiful girls. In Prague with the photographer Jan Homolka
Also this year, he will be present at the major sports event in Prague – Troja. The photographer Jan Homolka admires not only the beauties of canoe slalom but also the women in this sport. He will also be working at the European Canoe Slalom championships in June.
He has been working as a sports photographer at multiple events since 2011 and he will not miss the European championships in June. Jan Homolka appreciates every chance to work with the sportsmen and he likes not only nice sport pictures. "The women in canoe slalom are very pretty and photogenic," he says.
In 2011, he bought his first professional camera as a Christmas present. "I started to take pictures for the local newspapers in České Budějovice. But since I was a child, I was growing up on the river and I started to work with the canoe slalom team in 2014. I have also been competing for some time.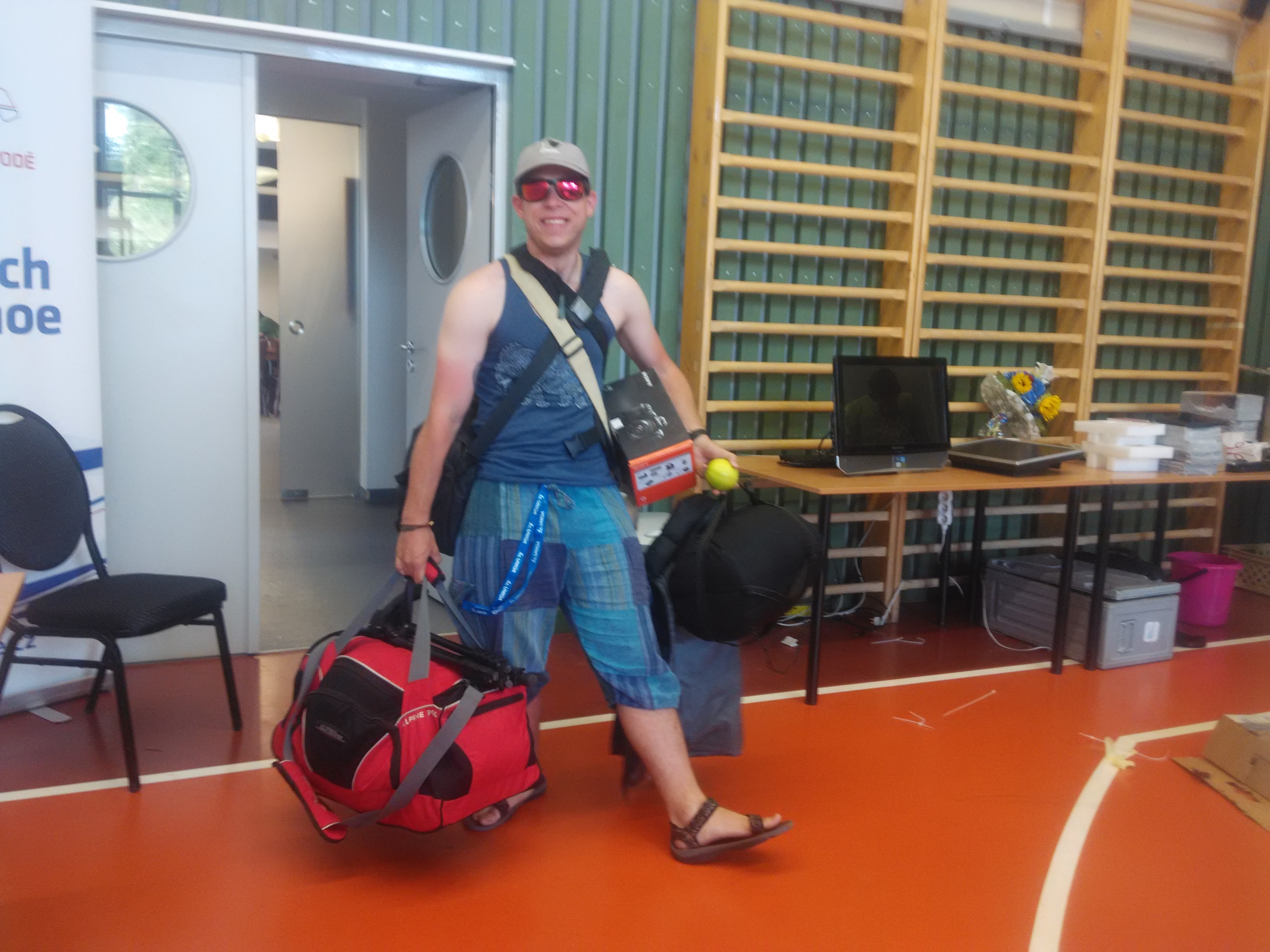 Homolka thinks that the sports photography is one of the most difficult sorts of this art. "It is because of the technology and the feeling. However, the right feeling for the good photography – you have to have it everywhere," he thinks and reminds the athletes he likes to cooperate with. If you win a gold medal, you are full of emotions and it is the right moment for an emotional picture. I liked the cooperation with Vavra Hradilek, because he is an experienced and relaxed guy. But also the shooting with Mike Dawson in New Zealand, or with Jiri Prskavec or Vit Prindis in the Czech Republic was very nice. The canoeists are very friendly guys," he remembers.
But he also likes the work with the girls in this sport. "I remember some rafting girls who made a calendar couple of years ago, and it was very attractive. These girls are very pretty and I can imagine that also the slalom girls could prepare some calendar or some pictures," ends Homolka, who is planning his own wedding after the European championships in Prague.
Pictures of Jan Homolka can be found on our websites but also on his personal web www.janhomolka.cz.