He lost five kilos and feels in shape. Jiří Prskavec is ready for the Czech selection battle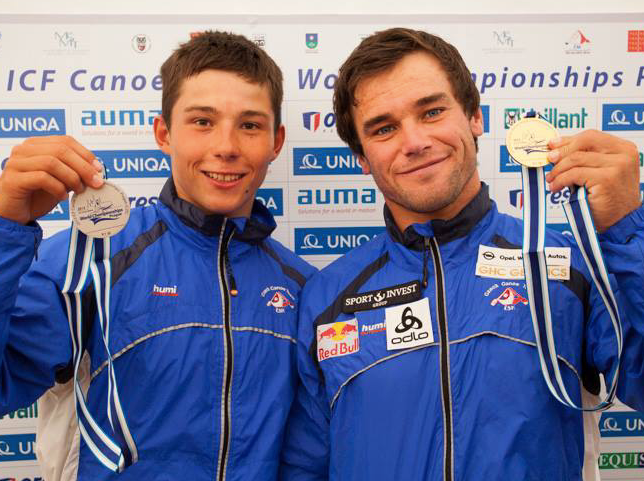 It will be a month full of pressure and four tough competitions with the peak in Prague – Troja. It is the European Canoe Slalom Championships what attracts kayaker Jiří Prskavec this season the most because Prague is his home course. "But nobody from the Czech paddlers wants to miss it," he says.
However, it is going to be a hard work to get to the chmpionships – there are only three spots in the Czech team and two are already occupied. Ondřej Tunka became the world champion, Vit Prindis ended up second in Pau last year so there spots are granted. So the battle for the one last place will come out of the four Czech Cup races.
More-or-less, it looks like a fight between Prskavec and Vavrinec Hradilek, former 2013 world champion and also an Olympic silver medallist. It is not a new thing for the couple as they faced the same situation in 2012 in Olympic selection, where Prskavec qualified in the end and won bronze in Rio 2016.
"They all think of it as a fight between the two of us but I do not agree with it completely. There are also other kayakers who are pretty strong and they have a great motivation to start at the European championships too. I think there are at least five of us," thinks Prskavec.
They both with Hradilek competed at the 2013 ICF World Championships in Prague and they know how attractive for the competitors is to race in front of the home crowds. There will be four selection races – two on Trnávka this weekend (5-6 May) and the next two in Prague – Troja (12-13 May). The top points from the first place is 10, 9, 8... Only top ten athletes get the points. There is a small change comparing to the last years when the winner got 11 points and silver was for 9.
And what is the shape of Prskavec? "The shape is there. I needed to lose some weight but my girlfriend Tereza manages to cook very good light meals so I managed to lose 5 kilograms from January. I feel good and hope I am able to sell my shape at the competitions," he says.
He spent two months in Australia for the ninth time and now he trains in Prague. "I stayed injury free and all goes as it was planned so I hope to show something special on the course," he added.
Czech selection – CEZ Czech Cup 2018
5. - 6 May Želiv (Trnávka)
12. – 13 May Praha - Troja
ČEZ Czech Cup web page
www.kanoe.cz/cez
YouTube Live
www.youtube.com/czechcanoe
Online results
Želiv
http://kanoe.cz/cez/trnavka
Troja
http://kanoe.cz/cez/troja