Hradilek gains the Czech title but stays out of the team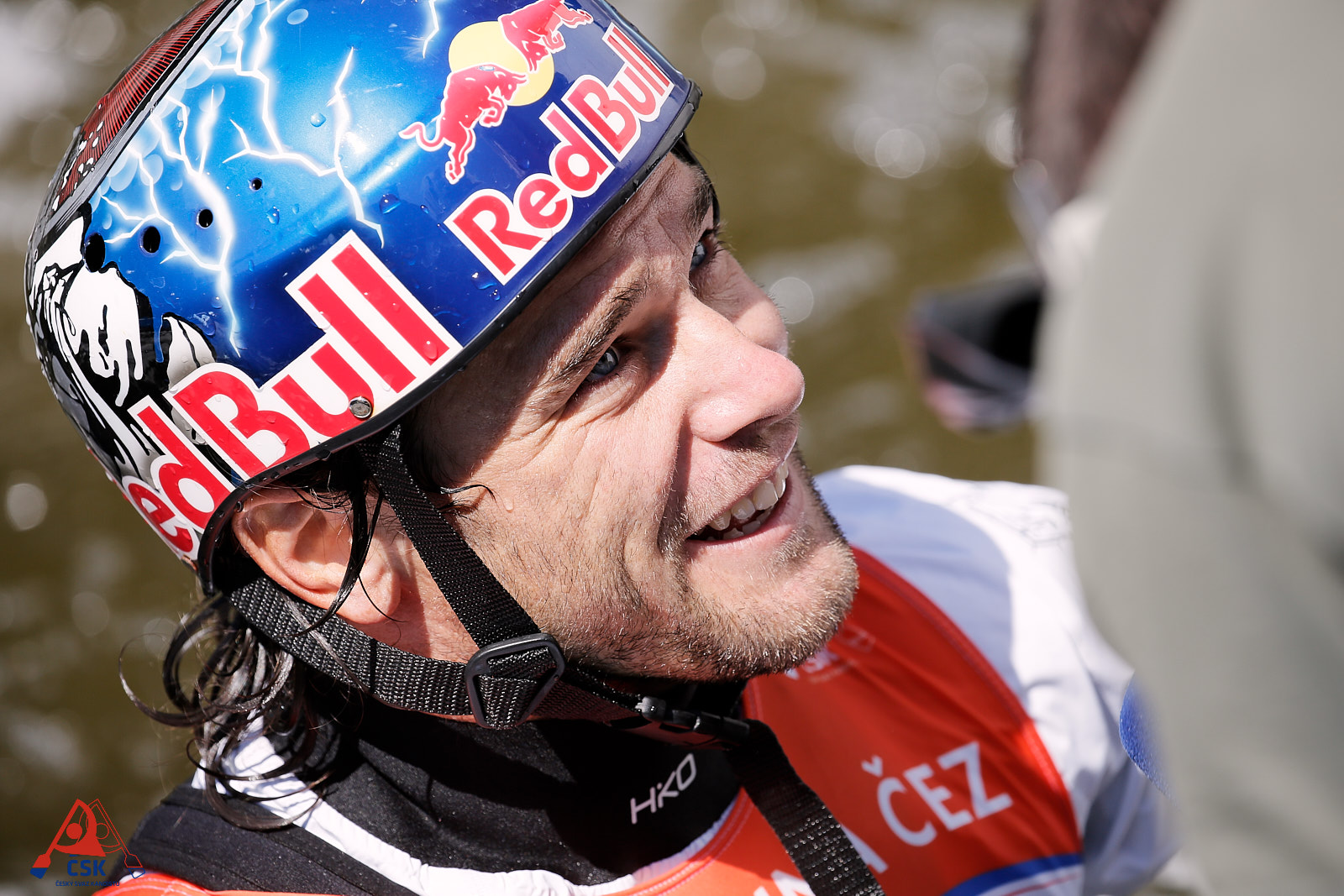 The fourth CEZ Czech Cup in Prague on 13 May closed the Czech selection races for the season 2018. At the same time, the Czech titles have been distributed. Vavřinec Hradilek got a revenge for his unsuccessful selection races as he gains the title in men´s kayak beating Prskavec and the rest of the field.
Former world champion from Prague 2013 managed to beat all the favourites including the recent world champion Ondrej Tunka, ICF World Cup winner Vít Prindis as well as his main rival in the Czech selection this year Jiri Prskavec last Sunday in Prague. Vavrinec Hradilek hypnotized the crowds of the Czech championships last Sunday and managed to gain his national title. Prskavec, who already qualified to the Czech team on Saturday, after Hradilek got 50 point penalisation and was out of the battle, got bronze. Silver went to Vít Prindis.
"It is beautiful. Yesterday, it was very emotional and I was even thinking about giving up my canoe slalom career but it feels so great to paddle on the water," said the fresh Czech champion Vavrinec Hradilek. "The Czech selection is not a topic for me now but I will continue paddling on a different type of the boat now. I am also planning one race back in Prague in August, when there is a ICF ranking competition. I also want to start at the toughest extreme race in the USA. One never knows you're your last season comes. I do not want to comfort myself that the next year will be better. Now, I want to travel a bit, I am curious about Greenland. I have been on the water since 23 years ago but I have never built my own boat myself. Maybe, now it the time... ," added Hradilek, who is an actual CSLX world champion from Pau last year.
Already selected Jiří Prskavec planned to defend his national title on Sunday but managed bronze. "I have to work to avoid the touches in the future. My shape was 100 % tuned for this championships and selection. Now, I am starting the full training for a couple of days again towards European championships," described Jiří Prskavec.
The elimination of Katerina Kudejova and Amálie Hilgertova in qualification already was a shock. Good shape of Barbora Valíková, who got her team spot for the first time in her career, was shown also on Sunday while winning the gold medal. Silver went to Karolína Galušková. The Czech team for the ICF World Cups and the ECA European Championmships will be created by Kudějova, Valíkova and Veronika Vojtova.
"I am speechless. I still cannot believe it goes so well this year. I feel more relaxed comparing to the last seasons because I finished my university studies and can focus on the sport much better. I think out plan with my coach Jan Vondra goes very well this year," celebrated Valikova.
Experienced C1 representative Tereza Fišerová got the Czech title beating silver Monika Jančova and talented junior Tereza Kneblova. However, in Czech selection for the season is Fišerova together with Gabriela Satkova and former world champion Katerina Havlickova.
"I feel so relieved but I am sad I did not show a better performance at home in Prague - Troja," said selected athlete Havlicková.
Olympian Vítězslav Gebas joined the Czech team with Lukáš Rohan and Tomáš Rak. Rak got the same points in selection as Jane but got silver in Troja to secure his team spot.
"For some reason, I did not feel very comfortable on Trnavka and was thinking: OK, it is going to be 50:50 this season. But I did not allow any pressure to affect me in Prague so I am glad I managed to win," said Gebas.
Ondřej Karlovský with Jakub Jáně managed to defend the C2 men title. Silver for Tomas Koplík - Jakub Vrzáň and bronze surprisingly for the Vavrinec Hradilek´s brother Václav Hradilek with Jan Vlček.
Final of the Czech selection http://slalom-world.com/slalom-cesky-pohar/
Results: www.kanoe.cz/cez/troja
Czech selection after Czech Cup in Prague (13 May):
K1m
Ondřej Tunka, Vít Přindiš, Jiří Prskavec
K1w
Kateřina Kudějová, Barbora Valíková, Veronika Vojtová
C1m
Vítězslav Gebas, Lukáš Rohan, Tomáš Rak
C1w
Tereza Fišerová, Gabriela Satková, Kateřina Havlíčková
C2m
Kašpar-Šindler, Karlovský-Jáně, Koplík-Vrzáň
European Canoe Slalom Championships in Prague 2018
When: 1 – 3 June 2018
Where: Praha, umělá slalomová dráha v Troji

Categories:
Men: K1, C1, C2, teams
Women: K1, C1, teams
Web: www.slalomtroja.cz
Tickets: portal TicketPro - https://www.ticketpro.cz/sport/vodni-sporty/2294179-eca-european-canoe-slalom-championships.html
Opening ceremony: Wed 30 May in Hybernia Theatre from 19:30
Program: http://www.slalomtroja.cz/cz/informace-k-zavodu/program-zavodu
Accreditation for media: http://www.slalomtroja.cz/cz/press/akreditace