Czech team will come out of Trnávka River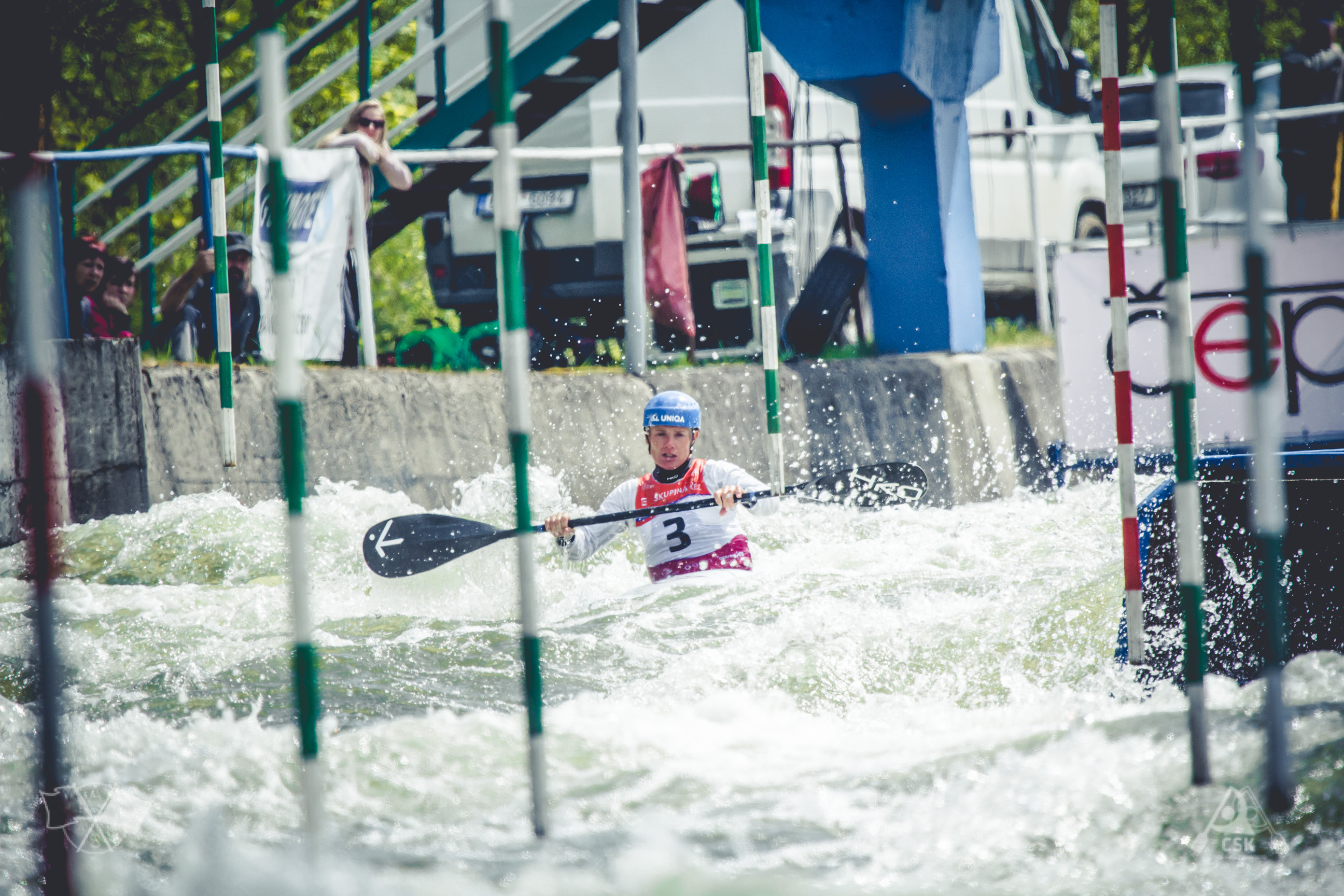 The Czech canoe slalom team will be decided on the wild course of the Trnávka River in the Central Czech Republic this weekend (13-14 May). Two races within the 3rd and 4th ČEZ Group Czech Cup has been replaced from Roudnice to Trnávka again due to the recent water and technical situation there.
The difficult course will give the last chance to the canoe slalom matador Štěpánka Hilgertová. The two time Olympic gold medallist still has a chance to get the team spot for the thirteenth time in a row. However, the first two selection races did not go as well as she planned and now she is fourth in overall ranking. For the 49-year-old paddler it is her 30th canoe slalom season this year.
There will be interesting battle among kayakers. Only two team spots are left since the bronze Olympic medallist Jiří Prskavec is already automatically qualified. Ondřej Tunka is on a good way to the team with one victory and one third place from the last weekend. The winner of the second race Vít přindiš can also make it to the team while Vavřinec Hradilek is so far fourth.
Kateřina Kudějová, world champion from London should not miss the team spot among women kayakers after her first and second place last weekend in Trnavka. Single canoeist and 4th from Rio Vítězslav Gebas also takes the lead in C1. His colleague Tereza Fišerová is on the top of the ranking among women canoeists. There are two equalled teams in C2: Kašpar – Šindler and Karlovský – Jáně.
It will also be interesting to watch the events in mixed C2. The first competition went well for the couple Tereza Fišerová - Jakub Jáně, however on Sunday it was Foltýsová - Vrzáň.
Three of four best results count to the overall ranking for the Czech selection. First place takes 11 points, second 9, and 1 point is left for the tenth finalist.
Car for the whole year from AutoTreid company
The best Czech canoeist in 2017 will get "A car for the whole year from the Autotreid company". It will be a car Škoda Octavia Ambition for ca 500.000,- CZK for a year. The athlete with best performance within all Czech Cups will win the prize (all competition results count).
Links:
Actual Czech selection standing: http://www.slalom-world.com/index.php?act=10&idz=53
Live results: http://bit.ly/2017CPCEZ-Trnavka-2
Live Stream on CzechCanoe YouTube www.youtube.com/czechcanoe
– all streams of the Czech Cup: http://bit.ly/2017CPCEZ-youtube
Final A Saturday: https://youtu.be/fZM8YKKmpiQ?list=PLSgggDJJdVa5nmvdMw_rGyZf4UkRVObwb
Final A Sunday: https://youtu.be/VRqxBWX6o38?list=PLSgggDJJdVa5nmvdMw_rGyZf4UkRVObwb
Pictures www.zonerama.com/kanoe
Particular competitors should be watched (filtered etc) here: www.dartfish.tv/czechcanoe
Follow also our Facebook channel for more news: https://www.facebook.com/CzechCanoe/