Bronze in Prague last year Karlovský - Jáně look forward to the fight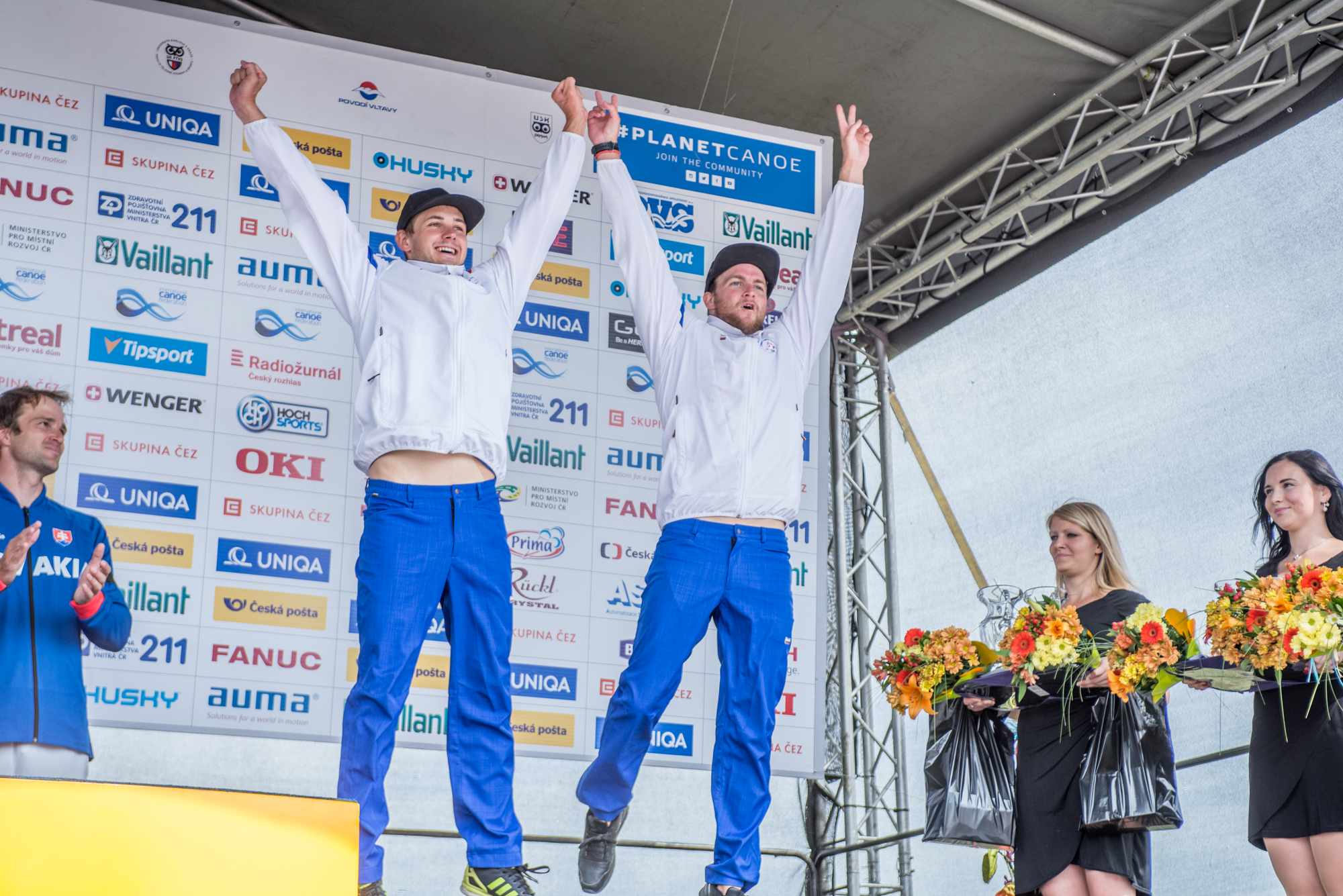 Less than a year ago, at the World Cup in Prague – Troja, they won a precious gold. The C2 paddlers Ondřej Karlovský and Jakub Jáně managed to crown this year´s Czech selection race at Trnávka and they await the medal fights at the European championships in Tacen, Slovenia. What do they expect coming back to defend the third place in Prague this June?
How do you look forward to the World Cup in Prague and what support do you expect from your family and friends?
We really like the events in Prague – Troja. Regularly, the world cup in Prague belongs among the most visited and followed slalom events. It is a big advantage for us that it is on our home channel where we normally trainOur families and friends will not miss the chance to see us.
Do you like the fans and support on the stands or do you feel nervous?
The support gives us the positive vibes and energy. The crowd in Prague is just great. The fans support also the other competitors from other countries, what is amazing. That makes the atmosphere even more special. The nervousness is a part of it but if there is not, something would be strange.
What are your ambitions in this season in Prague and generally?
The final spot at the European and World championships would be great. We did not train much during winter as Ondrej had a broken rib. So we had to transform all our season plans.
Where do you like the channel the most and where do you like to return?
Every channel is unique. Lately, the artificial canoe slalom courses are very fashionable. There is less and less competitions on the white water. It is surely an advantage when it comes to the organisation of the event, but for the competitor the nature has a bigger "sexappeal". We like competing in the nature on the natural water in the Czech Republic (like Špindlerův mlýn or Lipno).